No results were found for the filter!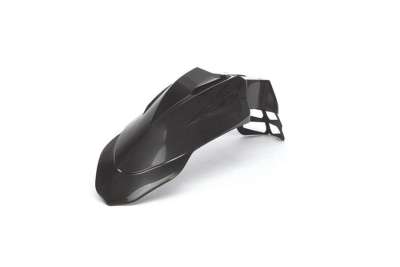 ACERBIS Super-Moto Front Fender
Visually appealing, universal short Acerbis Super Moto fender made of solid-coloured plastic. We like to use this fender for our Super moto conversions of the XT-660X and TT600 / XT600 models. Perfect also for a high fender solution on...
Ready to ship in 1 workday(s)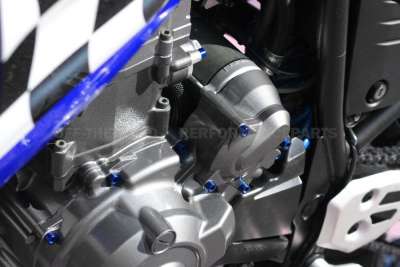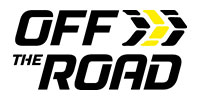 Aluminium engine bolt set Yamaha XT-660R/X/Z
Aluminium engine bolt set for Yamaha XT-660R, Yamaha XT-660X and Yamaha XT-660Z/ZA Tenere High quality aluminium engine bolt set for the Yamaha XT-660 models (R / X / Z / ZA). Made of high grade aircraft aluminium with high strength (540...
Ready to ship in 2 workday(s)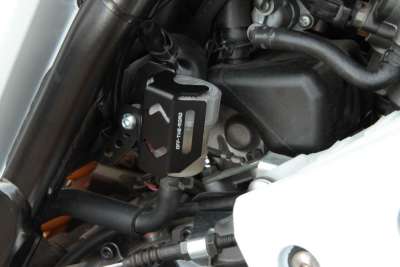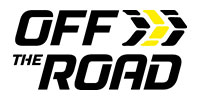 Cover brake fluid reservoir Yamaha XT-660R/X
Black anodised brake fluid container cover Yamaha XT-660R and XTX-660 This fancy and functional brake fluid reservoir cover just has to be screwed onto the existing attachment points. This prevents removing the cover of the brake fluid...
Ready to ship in 1 workday(s)

DoubleTake Adventure Mirror Yamaha
DoubleTake Adventure mirros with M10 thread Smart Adventure mirrors designed by off-road enthusiats. The goal when developing was to make mirrors that worked as well as OEM mirrors for visibility, yet they sould be far more robust, fully...
Ready to ship in 1 workday(s)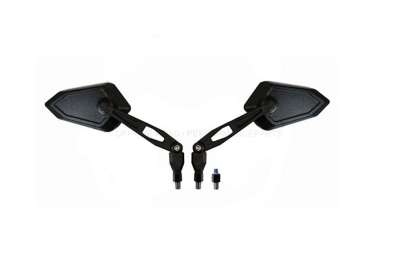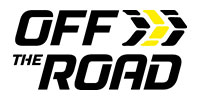 Folding mirror Yamaha
Nice and stylish budget folding mirror with fitting M10 left hand threat for Yamaha mirror mounts. Mirror dimensions approx. 90x160mm. TUV approved Material: plastic, black Price per pair (left + right side)
Ready to ship in 1 workday(s)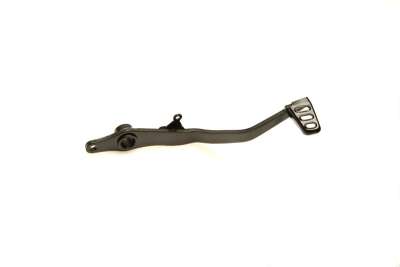 Foot brake lever Yamaha XT-660 RX
Foot brake lever for the XT-660R and XT-660X 2004 - 2016 Very good OEM quality. Material: steel, black coated
Ready to ship in 1 workday(s)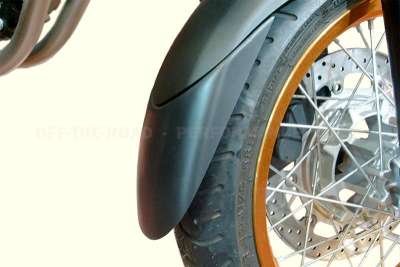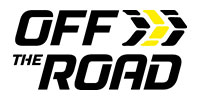 Front fender extension Yamaha XT-660X
Front fender (mudguard ) extension Yamaha XT660X Super-Moto Designed to protect your bike from debris and splash thrown up by the front tyre. The fender extension helps keep rider and bike cleaner, cuts down on paint damage on the lower...
Ready to ship in 1 workday(s)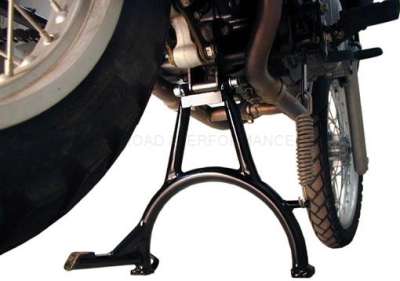 Hepco-Becker centre stand Yamaha XT-660 R
Very strong and reliable center stand for Yamaha XT-660R made by Hepco - Becker. Stable. Strong. Easy to operate. Hepco-Becker's centre stands usually do not restrict the lean angle when riding and are extremely robust. Thanks to the...
Ready to ship in 3 workday(s)

Mirror Extension M10 Yamaha
Universal Mirror Extension for Yamaha bikes with bold on mirrors. Made of alloy aliuminium. Black coated. • Universal Mirror Extension - 40 mm • For a better sight backwards • CNC-milled, made of extremely firm aluminium alloy • Black...
Ready to ship in 1 workday(s)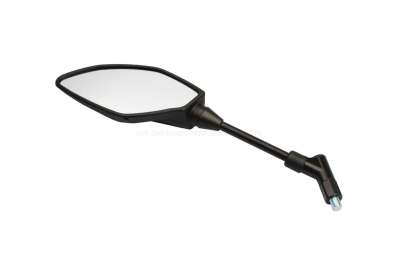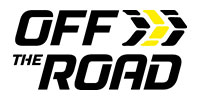 Mirror Yamaha New look
Mirrors similar to stock Yamaha look. Good money / value aftermarket replacement quality. Comes with Yamaha typical left and right side M10 threat. Avaiable as left or right mirror. • Mounting: M10 • Mirror shape: rhombus-shaped • Mirror...
Ready to ship in 1 workday(s)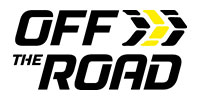 Mirrors Yamaha look
Mirrors with stock Yamaha look. Very good OEM replacement quality. Avaiable as left or right mirror. Fits e.g. Yamaha XT-660 R/X, XT660Z Tenere, XT-1200Z Super Tenere Material: plastic, black: Glas Weight approx. 380 gramm
Ready to ship in 1 workday(s)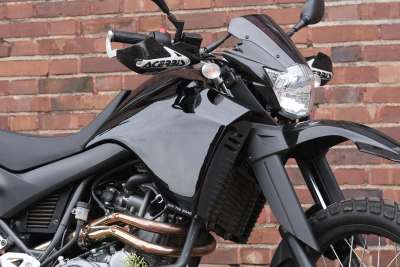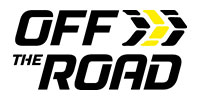 OTR Fuel Tank Kit Yamaha XT-660 R/X
OFF-THE-ROAD fuel tank kit for the Yamaha XT-660R/X with a fuel capacity of 24 liters. Now the XT660 can be used also on long distance travel without a fuel stop every 200 kilometer. Designed to fit the look of the XT660, the kit is...
Delivery time approx. 5 days