No results were found for the filter!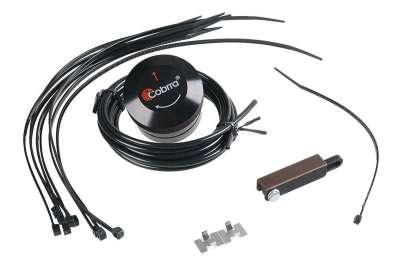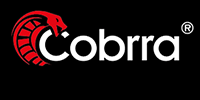 Cobrra Nemo2 Chain Lubrication System
Cobrra Nemo2 Manuel Chain Lubrication System The biggest drawback of riding a chain-driven motorcycle is chain maintenance. A lot big bikes like Yamaha XT1200 Super Tenere have maintenance free driveshafts. With full disclosure, most of...
Ready to ship in 1 workday(s)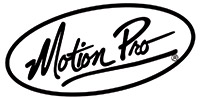 Combo Lever Hex Adapter for 32 mm Tire levers
Made of high-strength aluminium, the adapter allows the use of mounting levers with 32 mm spanner width and recessed 22 or 27 mm rear axle nuts. This also makes it easy to loosen the rear wheel nuts of the Tenere 700, for example. For...
Ready to ship in 1 workday(s)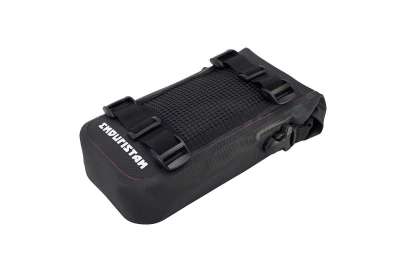 Enduristan Fender Bag
Enduristan Fender Bag - Staying light Attaching luggage to light sport enduros is always a challenge. For lighter items such as spare tubes, rain gear or energy bars, the fender bag is an ideal solution. The hooks allows you to pull the...
Content
1.6 Liter
(€28.75 * / 1 Liter)
Ready to ship in 1 workday(s)

Enduristan Tool Pack Roll
THERE IS NO BETTER PLACE FOR YOUR TOOLS We all know the situation: As soon as we carefully lay down that screw on the ground it gets lost in the gravel. That is why Enduristan's Tool Pack unfolds to a large and red lay down area to keep...
Ready to ship in 1 workday(s)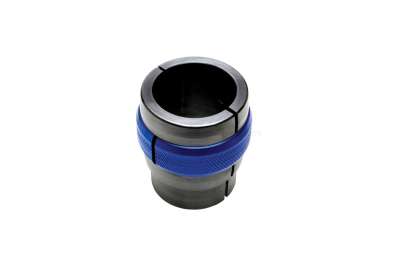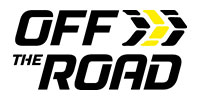 Fork seal driver 43mm
Professional seal driver for 43mm diameter forks.Innovative design makes tool easier and safer to use than old fashioned pin aligned drivers.Anodized aluminum locking ring features knurled finish for secure no-slip grip and positively...
Ready to ship in 1 workday(s)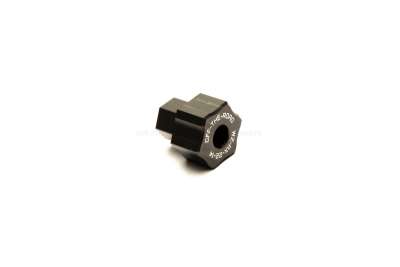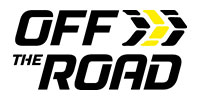 Front axle tool Yamaha XT-660
Extrem helpful and usefull tool for removing the front axle / wheel from the Yamaha XT660 models. The tool comes with a 22mm outer diameter - so you can use a standart 22mm ring spanner to loosen the front axle. Anyway a 22mm ring...
Ready to ship in 1 workday(s)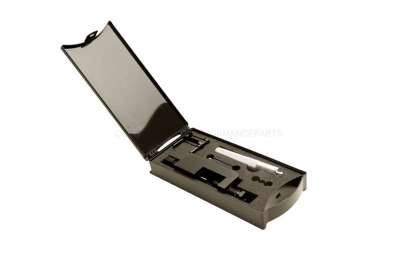 Kellermann Chain breaker + riveting tool
Affordable, but very high quality chain breaker and riveting tool made by KELLERMANN! To be used with all chains brands. Fits all chain sizes from 415 to 632. Very high quality materials, all parts avaiable as spare parts. Delivered with...
Ready to ship in 1 workday(s)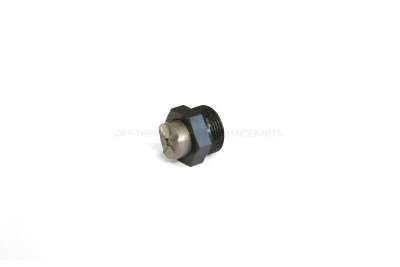 Kellermann Rivet head molder Extension set for full rivet locks
Rivet head molder Extension set for full (solid-nosed) rivet links. This chain tool is capable to handle full rivet locks by using our extension set. Convenient Handling: Just replace the guide of the bolt against the attached rivet head...
Ready to ship in 1 workday(s)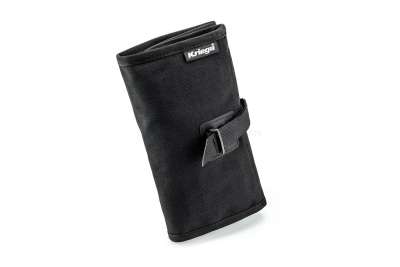 Kriega Tool roll
Tough 1000D Cordura construction with over 30 elastic loops to manage your tools. YKK zipped inner pocket. Very usefull and serious strong tool roll made by KRIEGA. Tough materials and well thought contruction. Safe compartment to store...
Ready to ship in 1 workday(s)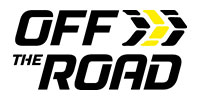 Oil drain valve M14x1.5
Yamaha complete Set for a quick, easy and clean oil change. A conventional oil change is always associated with spills and dirty hands. Therefore, this system has been developed with which you can perform an oil change completely safe...
Ready to ship in 1 workday(s)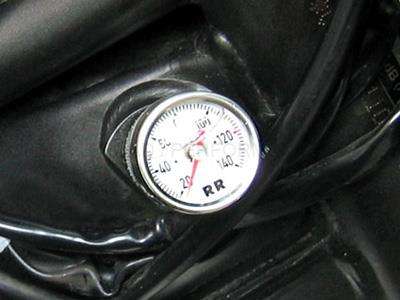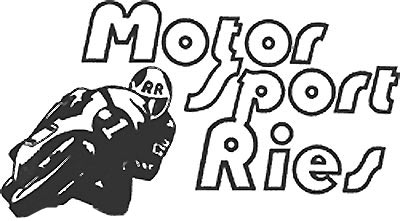 Oil Temperature Gauge Yamaha XT-660
A good oil temperature is one of the vital factors for the endurance of a big single cylinder engine. Especially in the warm up phase the enginge should not be pushed too hard. To be able to keep an eye on the oil temperature we have...
Ready to ship in 1 workday(s)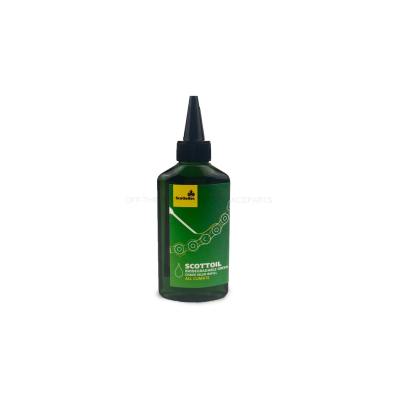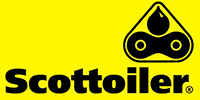 Scottoiler Chain Oil All Climate Biodegradable Green
Scottoiler special oil for use in the Scottoiler E, X or V system. Scottoil comes in 3 different versions: Standard Blue, High Temperature Red or All Climate Biodegradable Green What's the difference? All oils have the same chemical make...
Content
0.125 Liter
(€103.60 * / 1 Liter)
Ready to ship in 1 workday(s)